WP 10/21 WCO/JICA/ROCB- AP Master Trainer Programme Launched Virtually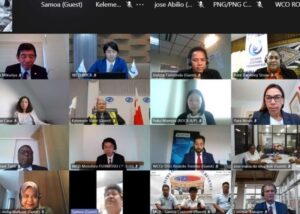 Suva, Fiji, September 22, 2021– Six OCO members who are also members of the World Customs Organisation will receive training on the Harmonized System classification and Customs Valuation following the launch of the Master Trainer Programme (MTP) earlier this month.
The six countries are Fiji, Papua New Guinea, Samoa, Timor Leste, Tonga and Vanuatu.
The MTP is a joint program by the World Customs Organisation (WCO), Japan Customs, Japan International Cooperation Agency (JICA), WCO's Regional Office for Capacity Building – Asia Pacific (ROCB-AP) under the WCO Small Island Economies initiative, which aims to train Customs officers from Pacific Islands to become trainers in their own administrations.
It includes a series of activities that will achieve the overall objective of combining "Training of Trainers (ToT)" events together with training materials and programmes to be utilized by those Trainers.
Under the MTP programme, the World Customs Organization (WCO) and Japan International Cooperation Agency (JICA) through the WCO/JICA Joint Project with the continued cooperation of OCO agree to offer the MTP on Harmonized System classification and Customs Valuation to the six countries. This will begin in late September through to October 2021.
The MTP programme will benefit Customs administrations of the Pacific Island countries by providing accredited online training opportunities and capacity building opportunities thus enhancing the area of trade facilitation, revenue collection and protection of society.
Heads of Customs Administrations of relevant countries and regional entities including the Acting OCO Head of Secretariat were part of the launch of the program.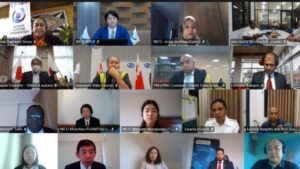 Ends
For more information, queries, or interview requests, please email MediaOCO@ocosec.org
About OCO: OCO is a grouping of 23 customs administrations in the Pacific region. It facilitates regional cooperation, information sharing and capacity building of its members with the overall target of supporting economic growth and improved border security in the Pacific.