Oceania Customs Organisation (OCO) Secretariat
The Oceania Customs Organisation (OCO) was established by Heads of Oceania Customs Administrations in August 1998 to promote efficiency and effectiveness in all aspects of Regional Customs Administrations. The OCO has a membership of 23 countries and territories from the Pacific region, and its principal activity is facilitating and where appropriate helping member administrations align with customs international standards and best practice, leading to greater economic prosperity and increased border security within the Oceania region.
Priority 4
Revenue Management and Compliance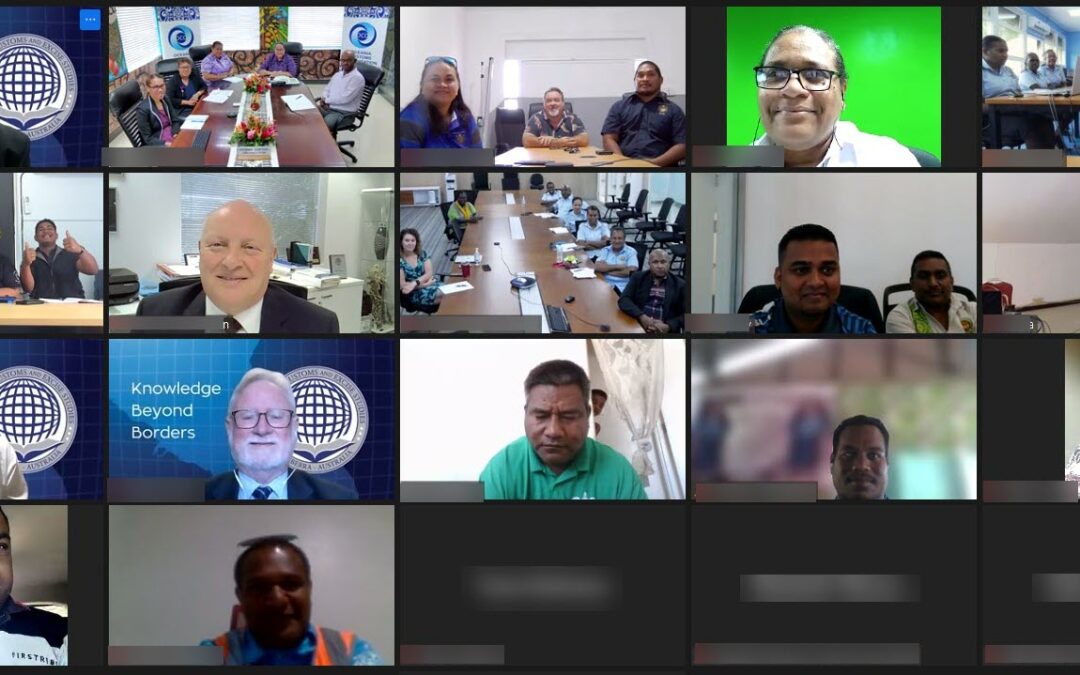 Read this document in French: Click on the language tab found at the bottom right of your screen and select French. Suva, Fiji,  March 17 2023: Twenty-four women Customs officers recently graduated with a Certificate III in Regional Customs Administration as Customs...
OCO Events and Workshops is a great way to communicate ideas, acquire new skills and specialized knowledge which members can apply to their profession and to better accomplish member goals and values.
Upcoming events and workshops:
14 Mar Steering Committee Meeting
20 – 24 Mar OPSCA & APAN Training-South Pacific

27 – 31 Mar IONICS & Postal Inspection
04 -05 Apr UNEP Project Training
17 – 21 Apr X-Ray Image Training
19 – 21 Apr Customs Modernisation Workshop 
16-17 May UNEP Project Training
23 May Steering Committee Meeting
23 – 26 May AEO Regional Workshop
06 Jun ISWG Meeting
July Annual Conference
24-28 Jul Forum Trade Ministers and related meetings
8-12 Aug Regional Workshop on TRS
8-11 Aug Forum Economic Ministers and related meetings
17-18 Aug Pacific Islands Forum Women Leaders Meeting
5 Sept Smaller Island States Officials Meeting
5 Sept Pacific ACP Officials Meeting
5-6 Sept Pre-Forum Session of the FOC
8 Sept Forum Foreign Ministers Meeting
OCO Member Countries
Interactive Map. Select member country pin to view brief info about our members. You can view map in 3D and also activate your location to zoom map to your location.