Read this document in French:
Click on the language tab found at the bottom right of your screen and select French.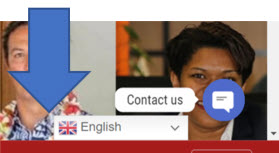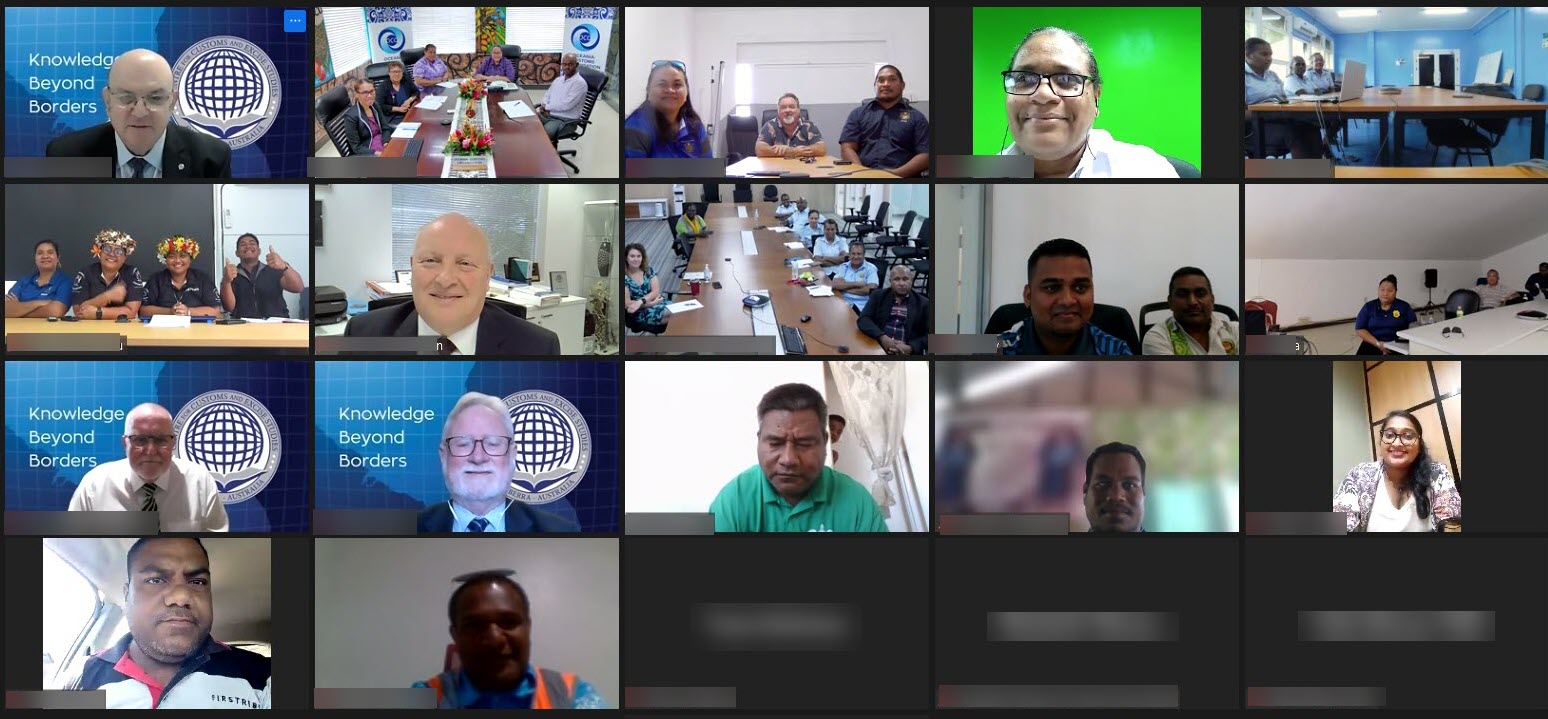 Suva, Fiji,  March 17 2023: Twenty-four women Customs officers recently graduated with a Certificate III in Regional Customs Administration as Customs administrations across the region work towards improving gender balance in the workplace.
24 Women were part of the 37 Customs officers that took the 10-month long virtual course delivered by the Centre for Customs and Excise Studies (CCES) at Charles Sturt University in Canberra, and the Oceania Customs Organisation.  Since the introduction of the course in 2021, 86 Customs officers have graduated with the certificate.
"Education is very important in terms of building knowledge, skills and competences in relation to Customs and border management but also in bringing together Customs from around the world, and in this case throughout the Pacific," Professor David Widdowson, CCES Chief Executive Officer said. "Whilst many countries have individual requirements and provisions, the underlying principles of Customs remain the same, no matter where you are."
CCES is recognised by the World Customs Organization (WCO) as international leaders in the field of customs education and plays a key role in establishing and maintaining the WCO professional education standards as a foundation member of the WCO Partnership in Customs Academic Research and Development (PICARD).
Participants of the course were from Cook Islands, Fiji, Federated States of Micronesia, Kiribati, Nauru, Palau, Papua New Guinea, Solomon Islands and Vanuatu.
"It is encouraging to note that women continue to dominate our training with at least 62 per cent of graduates being women," OCO Head of Secretariat Nancy T Oraka said. "Most of our Customs workforce are dominated by men who also dominate leadership positions. So, we are striving towards making our Customs workforce in the region more gender balanced and it is extra special that our graduation was on International Women's Day.
"This is the second year that we are running this course which is critical as most if not all tertiary institutions in the region do not offer training on fundamental Customs functions. We are thankful to CCES for offering this course, which is benchmarked against world standards in Customs thus it is recognized internationally."
Customs officers were required to complete eight of eleven modules including the core subjects of risk management, ethics and governance, enforcement and compliance, tariff, valuation and legislation.
Fiji Revenue and Customs Services' Navneeth Chandra said the program helped him better understand the fundamentals of Customs work.
"The program helped officers with technical knowledge on trade facilitation and border security management," he said. "I am very passionate about profession, we have a great responsibility towards our communities in collecting revenue for the government, facilitating trade and protecting our borders. Having right knowledge and technical skills are essential for efficient and effective service delivery."
Cook Islands' Customs officer Elizabeth Tetauru said juggling studies, work and family commitments wasn't easy.
"On many occasions I have doubted my ability to successfully complete as the pressures of work commitment were becoming all too much. I take my hat off to each graduate as well as our tutors and administrators for the sacrifices made for all of us to reach a successful end."
Prof Widdowson meanwhile reminded participants that they applied the knowledge they have learned from the course.
ENDS
For more information, queries or interview requests, please email MediaOCO@ocosec.org
_________________________________________________________________________________
About OCO: OCO is a grouping of 23 Customs administrations in the Pacific region. It facilitates regional cooperation, information sharing and capacity building of its members with the overall target of supporting economic growth and improved border security in the Pacific.