Read this document in French:
Click on the language tab found at the bottom right of your screen and select French.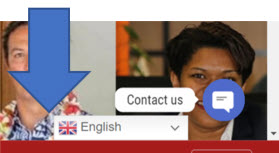 Suva, Fiji, May 3 2023: Resource strapped Customs agencies in the Pacific are also racing against time to modernise their administrations to be on par with the Revised Kyoto Convention (RKC), which sets the international best practices for Customs.
Nine members of the Oceania Customs Organisation – Australia, Cook Islands, Fiji, Kiribati, New Zealand, Papua New Guinea, Samoa, Tuvalu and Vanuatu have acceded to the RKC convention, a blueprint for modern and efficient Customs procedures in the 21st century to facilitate trade. Fourteen members are working on acceding to the convention, that is applicable to all United Nations Member countries, irrespective of whether they are members of World Customs Organization (WCO).
At the Modernization workshop in Vanuatu last week, OCO members identified gaps in their legislations, systems, and processes to meet the requirements of the convention as well as ways in which countries could accede to RKC. Vanuatu, one of the most modern Customs agencies in the world, being a leader in the implementation of Automated System for Customs Data (ASYCUDA) World says the convention has been one of the pillars that shaped their reform and modernization efforts at the national level.
"This journey began way back in 1998, when Vanuatu was on the verge of bankruptcy," Hon. John Salong, Vanuatu's Minister of Finance said. "The economy was down and the government undertook the Comprehensive Reform Program (CRP). That was when Vanuatu first introduced the Value Added Tax (VAT) and ASYCUDA. At that time, the biggest challenge was for officers to move from manual paper-based environment to using computers."
Hon. Salong said the reforms by the Ministry of Customs and Inland Revenue resulted in significant increases in revenue collections and reduction in tax fraud over the years.
"We graduated from a Least Developed Country (LDC) status to a Developing Country (DC) status. We have adopted the new ASYCUDA World modules and have moved to implementing the National Electronic Single Window System," Hon. Salong added.
Vanuatu added another module to ASYCUDA World, which will manage humanitarian relief and aid during disasters.
"This is very timely as you can witness the existential threat of climate change. In line with the UN resolution on climate justice, this new module will yet again serve as part of our mitigation and adaptation measures," Hon. Salong said.
Workshop facilitator, Professor Mark Harrison of the Centre of Customs and Excise Studies at Charles Sturt University was impressed with the progress made by OCO and its members towards modernising and improving their administrations. He noted the importance of the key World Customs Organisation and World Trade Organisations conventions in providing the legal framework for modernisation and commended those members who had already become parties to the Revised Kyoto Convention. He looked forward to other OCO Members acceding to the Convention and reaffirmed the preparedness of CCES to assist with that process.
UNCTAD ASYCUDA Regional Coordinator for the Pacific, Jayvee Santos shared that "modernisation is the process of adapting to current circumstances and challenges. In the Customs context, modernisation advocates trade as a vehicle for development where the need for speed, transparency, and reliability in the goods clearance process takes paramount importance. This would involve comprehensive and ambitious changes to the business processes using technology as a tool to avoid delays, inefficiencies and corruption that contribute to increasing the cost of goods and inhibiting developing countries from participating in global trade."
He added that the UNCTAD ASYCUDA Programme in the Pacific had a long-standing commitment to supporting Customs administrations in the region in their modernisation programs by ensuring their technical assistance was fit for purpose.
Director Harold Tarosa from the Vanuatu Customs and Inland Revenue said he is ''happy that Vanuatu was able to host the workshop during a time of still responding to cyclone Judy and Kevin. By hosting and launching the Asycuda disaster module demonstrates our resilience.''
OCO Head of Secretariat, Ms. Nancy T Oraka said: "Countries that have acceded to the Revised Kyoto Convention have seen its benefits which have been faster release of goods and lower trade costs, increase in revenue and more opportunities for capacity building. We are working with our members to continuously improve their Customs systems and those that have not acceded to the convention to hopefully do so and be able to meet international Customs standards and best practices in future."
Head of Tonga Customs, Mr. Michael Cokanasiga said: "Customs cannot modernise without the modernisation of our partners, our stakeholders. So, it's a journey that we have to be taking together. We've learned a lot from our colleagues in the region. Nothing is impossible for small administrations, that's a good sign for the region."
Chief of Customs, Cook Islands, Ms. Maria Ioane said: "There has been a lot of information from this workshop and we would like to thank Vanuatu for sharing their journey in modernisation and where they are heading in improving their system. I think it is a learning that Cook Islands would like to take back and "fit for purpose" in what we already have to improve our system and how we work."
During the workshop Vanuatu was also able to re-launch the ASYREC Module for natural disaster and sign the PACCOM Trade Database for information sharing with the Pacific Community (SPC).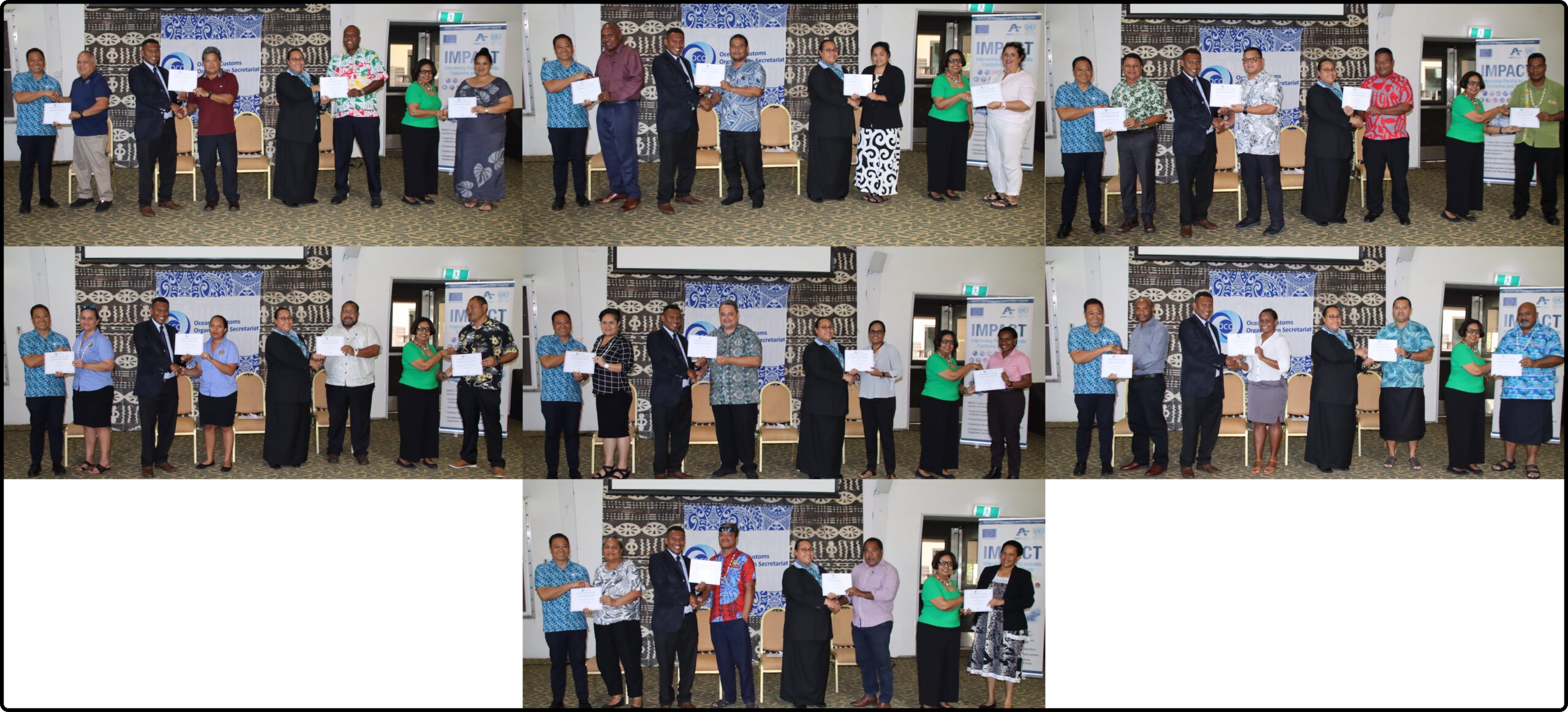 ENDS
For more information, queries or interview requests, please email MediaOCO@ocosec.org
_________________________________________________________________________________
About OCO: OCO is a grouping of 23 Customs administrations in the Pacific region. It facilitates regional cooperation, information sharing and capacity building of its members with the overall target of supporting economic growth and improved border security in the Pacific.