Read this document in French:
Click on the language tab found at the bottom right of your screen and select French.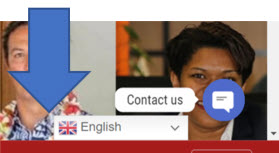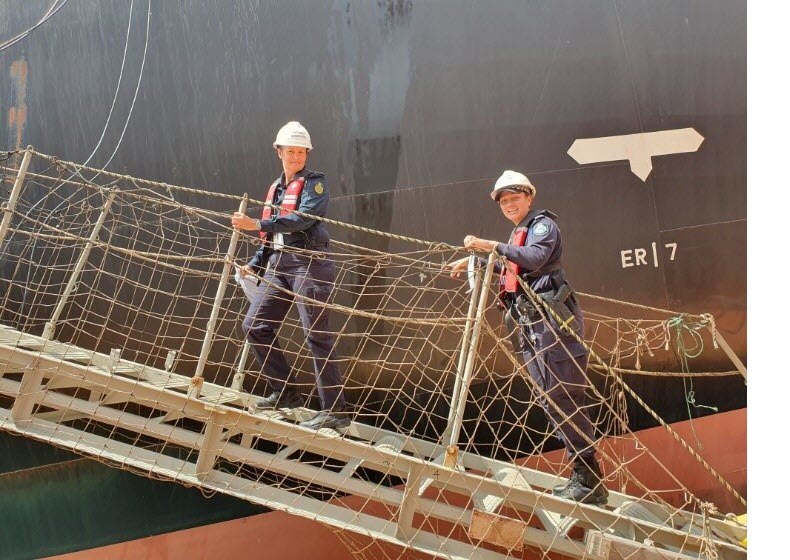 Suva, Fiji, February 2, 2023– Senior Border Force Officer Kim Hockey grew up in the small Australian town of Innisfail in Far North Queensland. Officer Hockey first began her Customs journey at just 17 years of age straight out of high school, following her sitting of a public service test.
"As a teenager, I had never heard of the Australian Customs Service – now Australian Border Force – and had in fact never even seen a Customs officer in real life," Senior Border Force Officer Hockey said.
"After I began my career in Customs, I was supported by an amazing mentor who I heavily relied on for a number of years. This mentor was so invaluable to me – especially as I began to experience certain obstacles like difficult passengers, and colleagues who had never had a young female team member, some of whom would ask me when I was returning to school or where my parents were – all of which could be a bit of a confidence killer."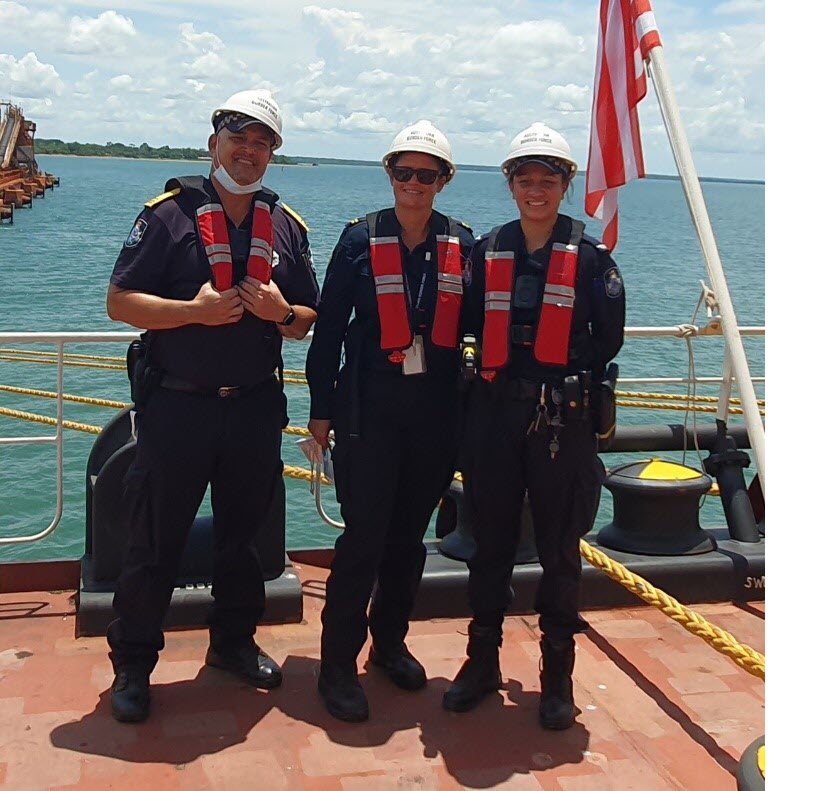 Officer Hockey said that those initial years helped shape her leadership pathway and her values. This includes working hard to enable other ABF officers to develop and experience a career that is diverse, presents unique challenges and protects our community.
"In those early days, little did I know that my naivety and shyness would be very quickly overcome, as I learned new things and engaged with a diversity of experiences. This has seen my job evolve into a rewarding career, with the assistance of inspirational programs and leaders," she said.
After 24 years as a junior officer working across isolated areas in Northern Australia, Officer Hockey's Commander encouraged her to apply for a promotion.
She says she had a well-rehearsed series of replies whenever this was raised by a superior.
"I would essentially say I didn't know enough. Or that there were others who knew more, that I liked living in remote areas and helping my colleagues across the north, that I might be forced to relocate, that my children still needed me, that my husband worked away, or generally that I just thought someone else would be better at it than me," Officer Hockey said.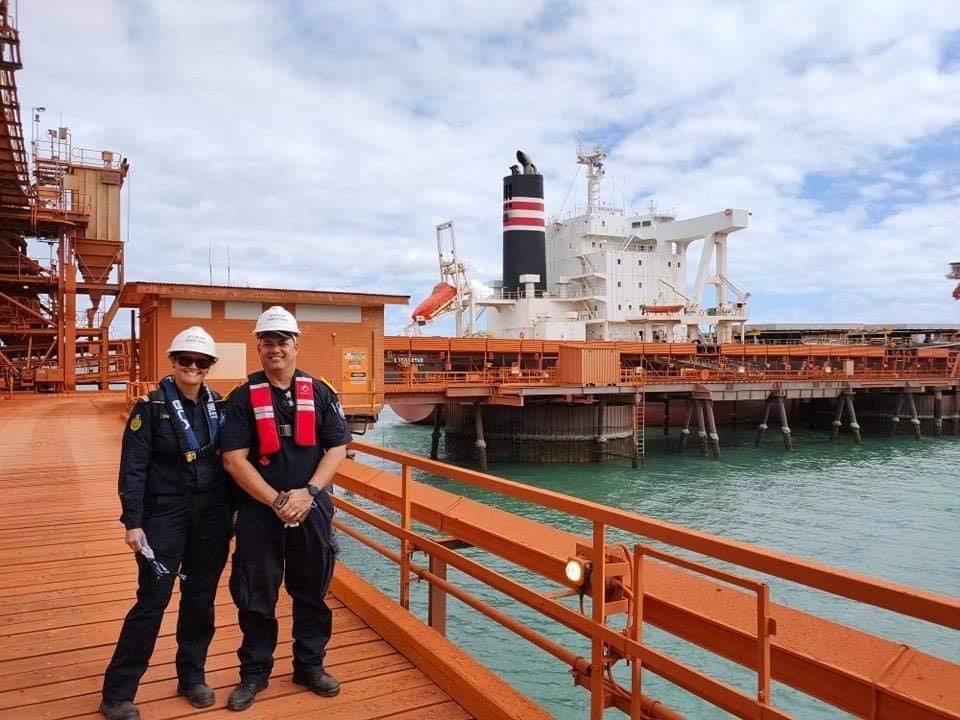 Despite all the excuses, this time Officer Hockey applied and won her first promotion, discovering that, for her, the selection process was not too difficult or daunting. Within a month of her new position being advertised, the opportunity to participate in the Pacific Women Professional Development Program (PWPDP) presented itself. With some gentle persuasion from a friend, she nominated herself and began her formal leadership journey.
"This program included female Customs Officers from across the Pacific. We formed strategic partnerships, cementing a unique bond that unites us to this day," she said.
"We continue to share professional and personal experiences and challenges that make us stronger. My involvement with PWPDP has allowed me to develop lifelong friendships with likeminded women who also share a passion for protecting borders in remote environments."
She says that the leadership and management skills learned from PWDPD combined with border protection experiences in the workplace has further inspired participants to continue strengthening their leadership commitment.
"Upon completion of PWPDP, we made a professional commitment to continue to grow and improve on our leadership journeys, leading me to complete the ABF Readiness to Lead (RTL) Program," Officer Hockey said.
"This program further enhanced my newly equipped leadership tool kit, providing me with the confidence to deliver an informative session to senior leaders. In this session, I outlined a number of key issues and initiatives linked to achieving positive change in the Department of Home Affairs and the Australian Border Force across Northern Australia.
"Without the access to leadership programs like PWPDP and RTL, I would never have contemplated standing up in front of members of our senior leadership team in this way.
"I am proud I was able to accept the opportunity, and so grateful for all the opportunities I've been given to sharpen my leadership journey. It was an honour to speak on behalf of my peers to discuss ways to strengthen our border protection networks across Australia and the Pacific."
Ends
 For more information, queries, or interview requests, please email MediaOCO@ocosec.org
About OCO: OCO is a grouping of 23 customs administrations in the Pacific region. It facilitates regional cooperation, information sharing and capacity building of its members with the overall target of supporting economic growth and improved border security in the Pacific.