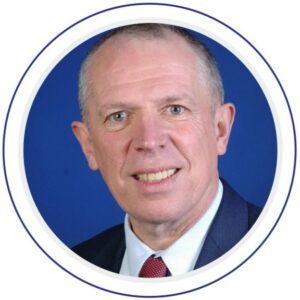 Suva, Fiji, August 25, 2020– The Oceania Customs Organisation (OCO) Secretariat congratulates Benoit Godart on his recent appointment as the Director for the French Customs in New Caledonia.
Mr Godart comes with great experience as the former interim regional director of Customs in Perpignan, France. He also was the Head of Europol's Regional Office for Asia and was the attaché to the EU Delegation in Singapore and security advisor to the EU Ambassador to ASEAN.
"We wish Mr Godart all the best in his tenure as the director of the French Customs in New Caledonia," OCO Head of Secretariat, Richard Brennan said. "He comes with extensive experience and the region will be able to benefit from his extensive knowledge."
Mr Godart was also the head of external relations of the European Cybercrime Centre (EC3), The Hague, The Netherlands.
From 2010 to 2013, Mr Godart was the head of the EUROPOL Office at interpol's General Secretariat, Lyon. Prior to that, from 2005 to 2010, he was the head of the European project intellectual property crime, The Hague, The Netherlands where he set up and developed the pan-European project to combat counterfeiting and piracy.
Before joining the international community, Mr. Godart spent nearly 10 years leading and conducting operational teams as the Head of National Investigation Services, DNRED, Lille, Toulouse, France, targeting organised crime groups involved in drug trafficking, illicit trade and money laundering related matters.
He holds a master's degree in economics and bachelor's degree in public law."
For more information, queries or interview requests, please email MediaOCO@ocosec.org
 About OCO: OCO is a grouping of 23 customs administrations in the Pacific region. It facilitates regional cooperation, information sharing and capacity building of its members with the overall target of supporting economic growth and improved border security in the Pacific.