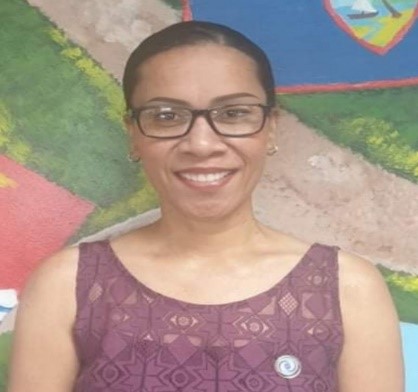 Suva, Fiji, March 08, 2022– Oceania Customs Organisation (OCO) has appointed Meliki Logaulu (pictured) as its HR and Logistics Officer
Ms. Logaulu comes with vast professional and industry experience with Over 20 years of proven work experience in various industries as an Administrator with strong progressive Human Resources experience; managing and supporting all aspects of recruitment, In-House/External Training, Inductions, Policies and Procedures, OHS Awareness, ERA Awareness, Contracts, Personnel Files, Payroll and Job Descriptions to support organizational goals and objectives
Meliki was born in Port Villa Vanuatu and later moved to Fiji at the age 6 where she pursued her primary and secondary education before moving to the University of the South Pacific to attain her tertiary qualification. She currently holds a Post Graduate Certificate in Human Resources Management and is currently working towards her Post Graduate Diploma for General Managers.
Ms. Logaulu has served in a variety of roles during her 20 plus year career span. Starting off as a HR Generalist, she later moved on to serve in positions of Personnel Manager, Acting Manager HR, HR Administrator, Model Manager, HR Manager and Senior Human Resources Officer (Recruitment and Selection) before she decided to join the Secretariat.
Furthermore, she was also responsible for the development and implementation of HR and OHS policies for 2 organisations she has served. These were for the Building & Civil Engineering and Fishing Industries.
''I look forward to working with and meeting all OCO member country representatives and sharing my knowledge and experience with you. Just leaving you with a quote – Human Resources isn't a thing we do. It's the thing that runs our Business. – Steve Wynn'' she added.
Ms. Logaulu will be based at the OCO Secretariat in Suva and replaces Ms. Heilala Erenavula.
ENDS
For more information, queries, or interview requests, please email MediaOCO@ocosec.org
About OCO: OCO is a grouping of 23 customs administrations in the Pacific region. It facilitates regional cooperation, information sharing and capacity building of its members with the overall target of supporting economic growth and improved border security in the Pacific.