The Oceania Customs Organisation represents the interest of 23 member countries in the Pacific region. Its mission is to facilitate and where appropriate help customs administrations align with customs international standards and best practice leading to greater economic prosperity and increased border security within the Oceania region. The OCO is pleased to announce the appointment of Mr. Richard Brennan as its new Head of Secretariat and Mrs Irma Daphney Stone as Operations Manager.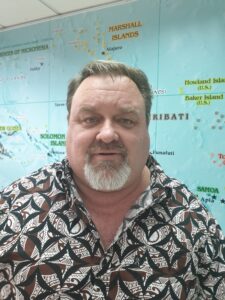 Mr. Brennan is no stranger to the Pacific Region and his career spans over 30 years, having recently been the Deputy Secretary for the Ministry of Finance in Nauru where he was in charge of developing a modern Customs agency. Before that he had worked in a variety of roles in the Pacific as Comptroller, Deputy Comptroller and Adviser in Kiribati, Solomon Islands and the Kingdom of Tonga. Mr. Brennan has over thirty years of experience in the field of law enforcement, spanning both Customs and Police careers, holding senior management and executive roles across those agencies. In his role as Head of Secretariat, he is responsible for delivering the overall strategic and operational intent of the OCO.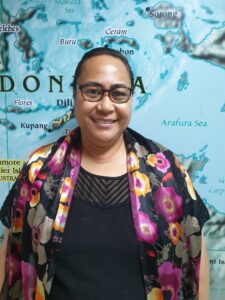 The appointment of Mrs. Stone indicates the importance OCO places on gender balance and recognizes the growing number of women in the Customs workforce. She is a value based leader and has demonstrated experience in change management and strong regional and public administration experience having worked in the Pacific Islands Forum Secretariat, University of the South Pacific and more recently at the South Pacific Tourism Organisation. Prior to this she had conducted short term work for OCO. In previous roles she was the Chief Executive Officer for the Ministry of Revenue and Customs Kingdom of Tonga and also chaired the OCO conference. Mrs. Stone had sat in numerous high level committees and boards and has significant work experience in the field of public finance policy, project management and administration. She holds a Bachelor of Commerce and a Masters of Commerce (Accounting).
In her role, as Operations Manager she is to provide overall management and coordination of all OCO programmes and projects. This includes building and maintaining strong relationships with members, donors and development partners and effectively managing the staff in the operations area through empowerment, motivation and coaching.
We hope that you will join us in welcoming and supporting Richard and Daphney to their roles.
Should you have any enquiries relating to the above please do not hesitate to email: info@ocosec.org