Read this document in French:
Click on the language tab found at the bottom right of your screen and select French.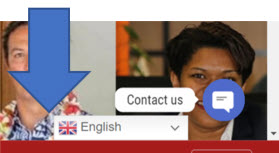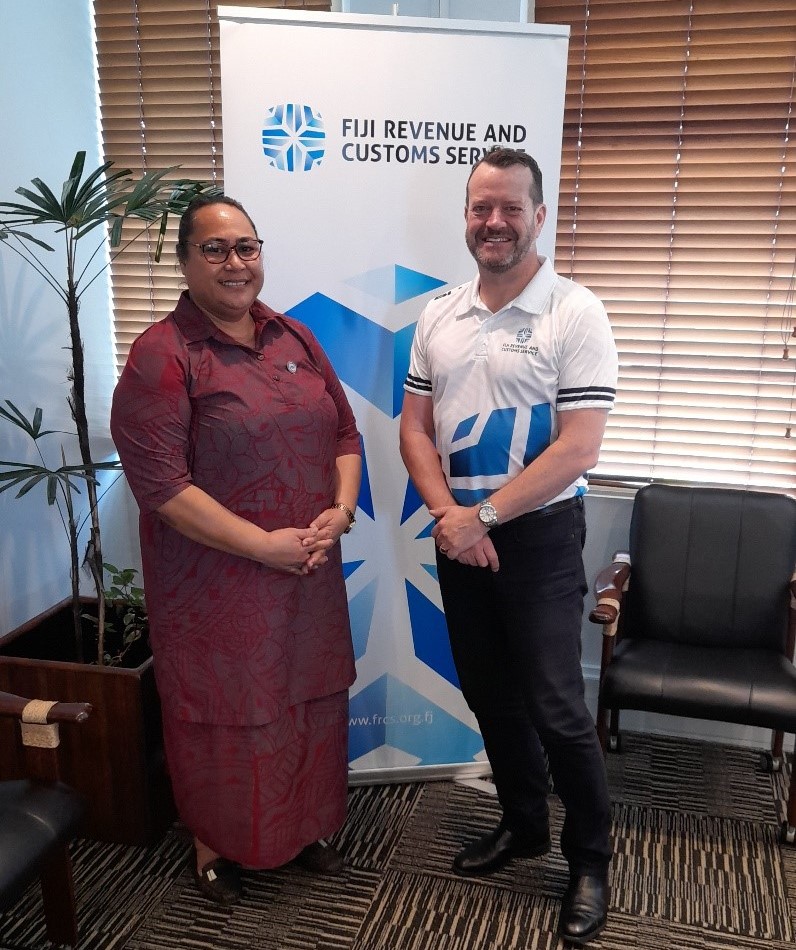 Suva, Fiji, 01 November, 2022: Keeping in touch with our members is important to the Oceania Customs Organisation.
This week, our Acting Head of Secretariat, Mrs. Irma Daphney Stone paid a courtesy visit to the Chief Executive Officer of the Fiji Revenue and Customs Service, Mr. Mark Dixon.
Fiji has been one of the strongest supporters of the OCO over the years and this exemplified with its willingness to host the OCO Secretariat when it was established.
During her meeting with Mr. Dixon, Mrs. Stone provided an update on OCO's current and planned activities.
ENDS
For more information, queries, or interview requests, please email MediaOCO@ocosec.org
 About OCO: OCO is a grouping of 23 customs administrations in the Pacific region. It facilitates regional cooperation, information sharing and capacity building of its members with the overall target of supporting economic growth and improved border security in the Pacific.