Suva, Fiji, June 2nd, 2022: The United States Patent and Trademark Organization invited members of the OCO Secretariat to visit the United States of America on a study tour.
OCO Head of Secretariat Mr. Richard Brennan and an OCO team consisting of Ms. Irma Daphney Stone- Operations Manager, Mr. Mohammed Ajaz – Customs Enforcement Advisor, Ms. Tokanuea Karakaua –Project Research Assistant and Mr. Etison Sadang – Palau Customs recently toured the United States on an invitation from the United States Patent and Trademark Organization (USPTO) from April 30 to May 4 to explore firsthand and learn about the detection of counterfeit goods.
The team visited attended the International Anti-Counterfeiting Coalition (IACC) and the International Trademark Association (INTA) annual conferences held in Washington DC. They also were able to tour some of the US Border Protection Units in Washington and San Francisco as well as testing laboratories and offices of renown brands.
"It was a good opportunity to all meet with USPTO and discuss our joint IPR project and enforcement activities. We were also fortunate to meet with other intellectual property organisations and associations.
"One of the highlights of the tour was the opportunity to visit the Intellectual Property Coordination Centre and testing laboratory. The WTO TFA suggests there should be testing labs for WTO aligned nations , and there is a need to develop testing laboratories in the region that are scoped for purpose and economically responsive," Mr. Brennan added.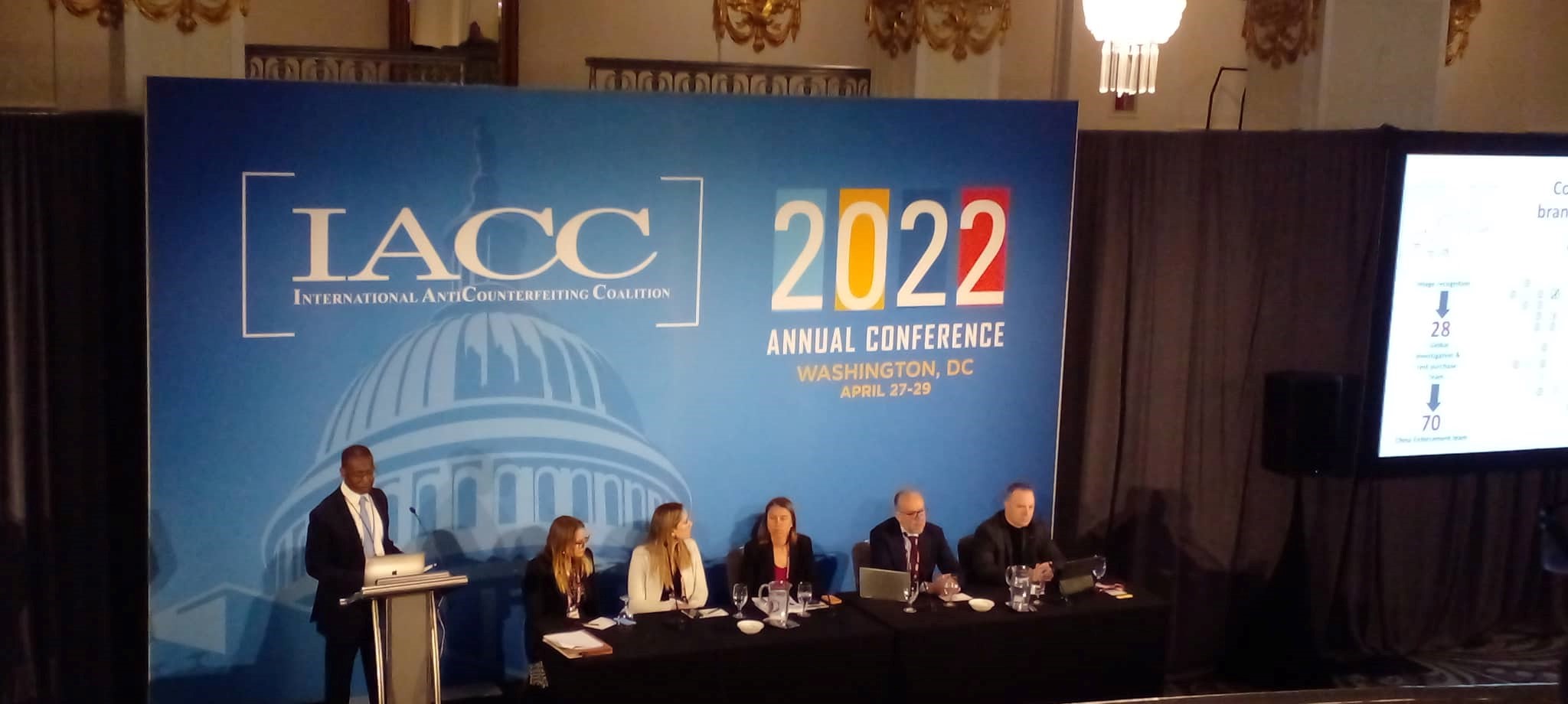 ENDS
For more information, queries, or interview requests, please email MediaOCO@ocosec.org
________________________________________________________________________________________
About OCO: OCO is a grouping of 23 customs administrations in the Pacific region. It facilitates regional cooperation, information sharing and capacity building of its members with the overall target of supporting economic growth and improved border security in the Pacific.