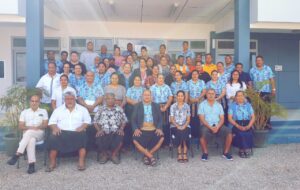 The OCO with financial support under the PACER Plus Project Readiness Package co-facilitated the PACER Plus ROO consultation in Tonga from 13-14 August, 2019 attended by 25 Customs Officials and 57 private sector representatives. The objective of the workshop was to deepen the knowledge and enhance customs capacity on the implementation of PACER Plus ROO.
CEO of Ministry of Revenue and Customs, Mr. Kelemete Vahe in his opening address to the private stakeholders "acknowledged the OCO for the continuous support to Tonga and encouraged the stakeholders to make the most of this opportunity and to understand PACER Plus ROO so that they will be able to take advantage of the many benefits under the free trade agreement".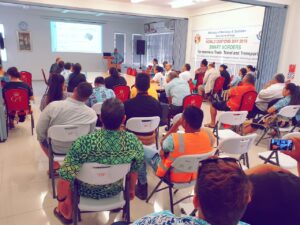 The Workshop was led by national ROO Trainer, Mr. Esafe Tokai who was accredited under the OCO PACER Plus ROO Train the Trainers Program. During the workshop, the participants learned about the PACER Plus ROO and worked on a series of basic and practical exercises deepening their knowledge on the application of ROO. The OCO recognizes that stakeholder engagement is important for the effective implementation of the Agreement and continues to advocate the same for its members.
This activity is part of the ongoing capacity building program to strengthen PACER Plus signatories capacities to implement their commitments under the Agreement.