The OCO Secretariat organized the Pacific Harmonised Commodity Description and Coding System (PACHS) Review Meeting on 16-17 September, 2019 in Nadi, Fiji. The Meeting was attended by 19 Customs Officials representing 12 Customs Administrations of the OCO (CNMI, Cooks Islands, FSM, Kiribati, Nauru, Niue, Palau, Samoa, Solomon Islands, Tonga, Tuvalu and Vanuatu). Also present were experts from the Pacific Community (SPC), Pacific Islands Forum Secretariat (PIFS) and United Nations Environment Program (UNEP).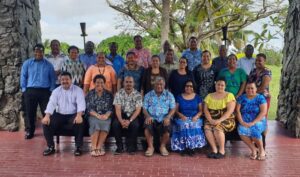 The PACHS17 was developed by SPC and OCO to enable OCO members that were at different levels of implementing HS2017 to adopt a common benchmark and better reflect goods exported and imported by the Pacific region using a standardized system of names and codes.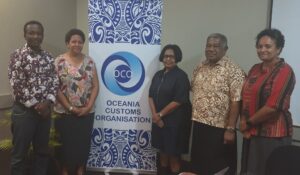 The participants were apprised of the OCO capacity building support provided to members to implement HS 2017 supported under the PACER Plus Readiness Package. The participants also discussed various issues related to the implementation of HS amendments at national level. The OCO members acknowledged the technical assistance provided by SPC for the development of PACHS 2017 ensuring consistency with WCO HS Convention and the United Nations Standard International Trade Classification (SITC).
A number of proposals to amend the PACHS were considered by the participants, key of which was the proposed amendments to assign regional sub-heading for single HFCs and mixtures containing HFCs as an interim solution and to adopt a proposal to create HS codes for commonly traded HFCs and mixtures containing HFC. The WCO HS 2022 amendment approved by the WCO Council was also discussed at length. During the workshop, SPC provided participants PICs trade- recent trends, destination and intra-regional patterns. The presentation highlighted the importance of HS for compilation of international trade statistics and also the use of customs statistics to inform economic and customs policies of the countries .
The participants together with the experts formulated the regional and national action plans to ensure that OCO undertake the timely amendment to the PACHS and members complete the migration to HS2022 by the date of its entry into force. The participants also took part in a 3-day refresher training on HS classification facilitated by Mr. Bill Raikuna, Regional Customs Expert from 18-20 September, 2019.