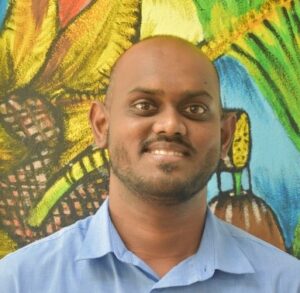 Suva, Fiji, September 16, 2022– Oceania Customs Organisation (OCO) has appointed Raginald Afraaz Khan as the Finance and Corporate Services Manager replacing Mr. Alfereti Vamarasi.
Mr Khan was appointed following a competitive selection process and comes with a strong professional regional work experience in Accounting and Project Finance Management.
He holds a Bachelor of Commerce majoring in Accounting and Information Systems from the University of the South Pacific and is in the process of completing a Post Graduate Diploma in Forensic Accounting.
ENDS
For more information, queries, or interview requests, please email MediaOCO@ocosec.org
About OCO: OCO is a grouping of 23 customs administrations in the Pacific region. It facilitates regional cooperation, information sharing and capacity building of its members with the overall target of supporting economic growth and improved border security in the Pacific.