Suva, Fiji, January 21, 2021– Many Pacific Island Countries (PICs) are committed to e-commerce but significant challenges still remain, says OCO Trade & Revenue Adviser, Ms. Laisiana Tugaga while presenting on cross border e-commerce in the Pacific at the World Customs Organization (WCO) Regional Workshop for E-Commerce held online from January 12-15, 2021.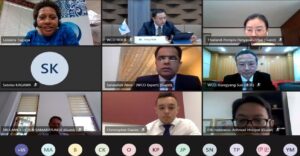 Ms Tugaga said many of the processes on clearance of low-value consignments in Pacific customs administrations were not standardized; risk management processes were relatively manual, and information was not readily available for stakeholders.
OCO's work program on e-commerce has just begun and a survey was done to gauge members' current practices and procedures on the facilitation of cross-border e-commerce. The result of this survey will assist OCO to formulate a capacity-building response for members.
"The workshop provided good learning for OCO in particular the detailed information on the WCO Framework of Standards on Cross-Border E-Commerce (E-Commerce FoS) as well as the opportunity to hear Asia Pacific members' experience and challenges on the implementation of the standards," Ms. Tugaga said.
The workshop had more than 70 participants with speakers from the WCO Secretariat, Universal Postal Union Global Express Association, Organisation for Economic Co-operation and Development, Alibaba, and others.
OCO values its ongoing partnership with WCO and the Asia/Pacific Regional Office for Capacity Building, which aims to improve OCO members' efficiency and effectiveness through capacity-building opportunities, tools, and guidelines.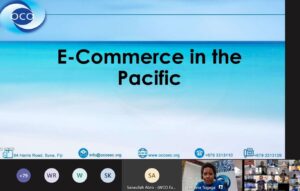 For more information or for any queries, please contact the Secretariat or email: mediaoco@ocosec.org
ENDS