USPTO/USDOJ/OCO Partnership strengthen through webinar on common COVID-19 crimes
OCO participated with some of its members, Solomon Islands and Fiji in a USPTO/USDOJ organized webinar on COVID-19 IPR enforcement on 3rd June 2020. The webinar had more than 100 participants from all over the world with Fiji organizing their subject matter experts and their support service team legal, IT and international to watch together. Participants shared that the meeting was an eye-opener, it was informative and relevant to the current global situations. Some members wanted to participate but were unable to because of technical difficulties.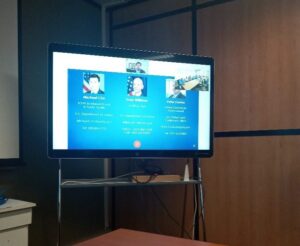 We continue to work with USPTO/USDOJ and their teams to strengthen our partnership and are moving forward with them to assist members with their IPR legal framework said the Head of Secretariat. We convey our gratitude to USPTO and the USDOJ and the facilitators for making it possible.