Suva, Fiji, 30 Marc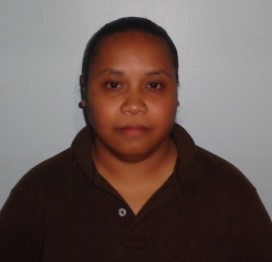 h, 2021- The adage never judge a book by its cover holds true for Odelaffi Sato, the woman behind the Post Audit Section of the Palau Bureau of Customs and Border Protection.
Armed with more than two decades of experience, she is your typical "no-nonsense" customs officer who has uncovered numerous cases of tax evasion in her country as well as document falsification, and erroneous use and assignment of tariff codes.
"Paying taxes is the civic duty of all. These taxes are critical to the government for its effective operations and so that it continues to provide essential services to its people," Odelaffi says.
"When people evade taxes or paying duties they deny the government revenue and they also deny the government its ability to perform its functions for the people. We have been able to collect more revenue in the past from people who had attempted to evade duties or taxes or defraud the government.
"It's cheaper to be honest and to do the right thing."
Odelaffi has been in her current position since 2014. But her knowledge of all areas of Customs comes from her various stints within the organization.
Her career started at the Operation Unit where she was involved in the inspection and clearance of cargoes and vessels.
"I spent 10 years until 2008 with the unit, and my work included boarding vessels, inspecting containers and cargoes. That experience laid the foundation for my other roles within Palau Bureau of Customs and Border Protection."
Odelaffi also spent five years in charge of the training section of the bureau.
COVID-19
Palau is COVID-19 free but the volume of trade is still almost the same levels as before the pandemic.
"The workload is still almost the same.  Even though we do not have the virus, we are still on alert to ensure that the country is safe. We also already have contingency plans in place in the event, we do have a case.
"We are making sure to keep our borders safe and free from the virus as well as illicit drugs, contrabands and the work of criminals."
Click Here for French Translation
ENDS
For more information or for any queries, please contact the Secretariat or email: mediaoco@ocosec.org
Our Gender Program: In 2019, the OCO held its inaugural Change Management on Gender Equality workshop, which suggested there should be gender equality on all aspects of OCO's work program. This suggestion was endorsed at the 2020 OCO Annual Conference. In 2020, OCO member countries were encouraged to celebrate the International Women's Day in their own administrations and to share their activities widely. This year, OCO is dedicating the month of March to our women. The Pacific Women in Customs Series is a collection of stories of women who are working in Customs in their various countries and we hope to inspire more women to join this field of work.